Virtual Four Season Challenge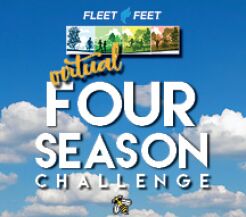 Date: January 1, 2021
Length: 5K, 10K, Half Marathon
Start Time: 8:00am
Location: Virtual

This past year has been hard. Without knowing what 2021 will bring, we have been brainstorming at YellowJacket Racing for ways to bring you the events that keep you motivated while staying responsible and safe. With that said, we bring to you the Virtual Four Season Challenge with a BOUNTY of Options from 4-12 events!
This event will run independently of our other events for the first time ever and will be completely virtual. You will have the option to choose between completing a 5K, a 10K or a half marathon every 3 months. It can be an in person event or virtual, you choose. Additionally, if you would like to complete 2 or 3 of the distances or even all of them, that is OK, too! This means that you can compete in 4-12 events over the year for 1 low entry fee!
PS - by in person we mean any 5K, 10K or Half live event you do in the world... but of course YellowJacket Racing live events are the perfect ones :)
Entry Includes:
• Short sleeve tech shirt (gender-specific sizing, mailed by March 1 along with your first medal piece)
• 1 medal for each of the 4 quarters/seasons of the year (the first will be mailed on March 1, the remaining on April 1, July 1, and October 1). All 4 medals will fit together via magnet to form 1 large medal
• Online results
• Quarterly newsletters
• In-store specials
• Plus a perfect goal for each season of 2021 and much more!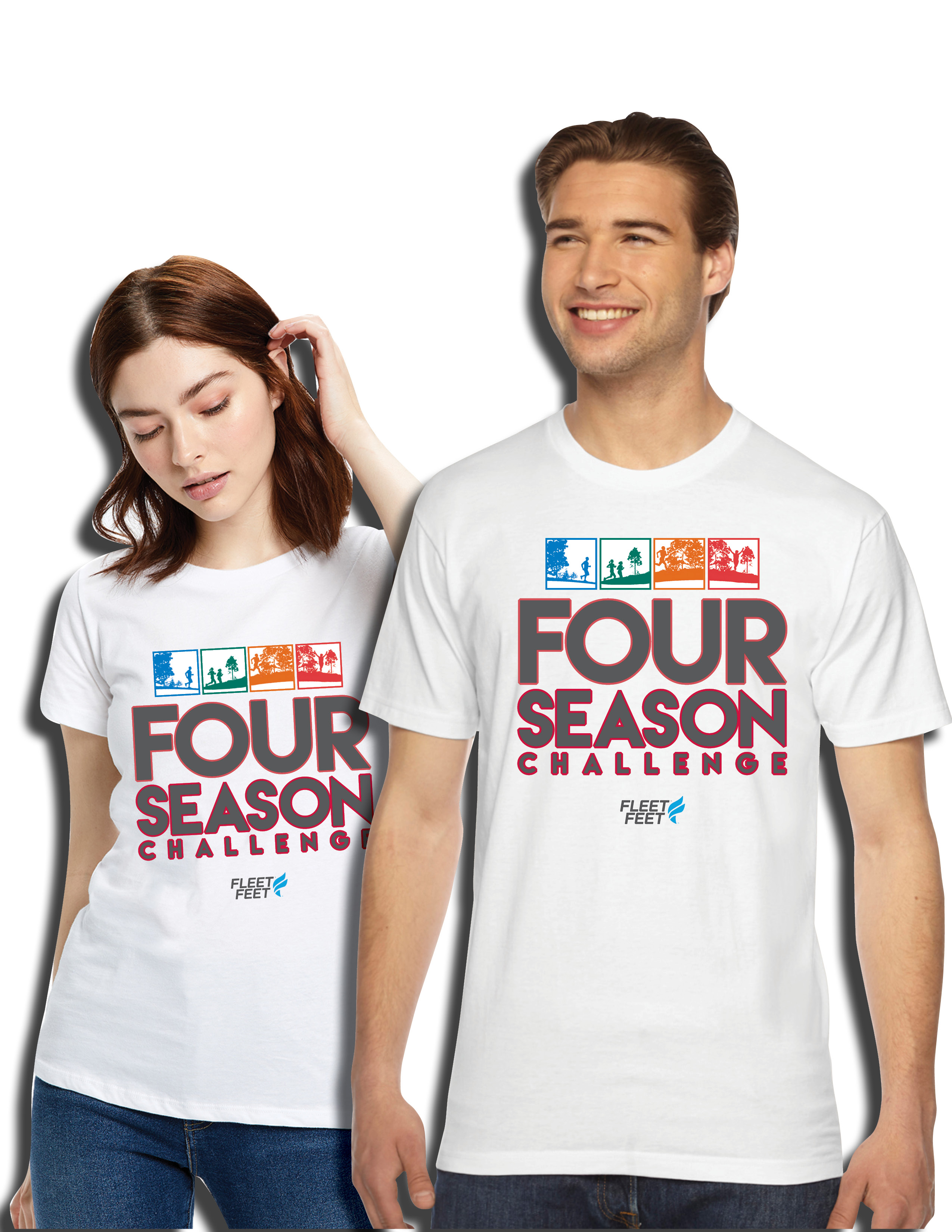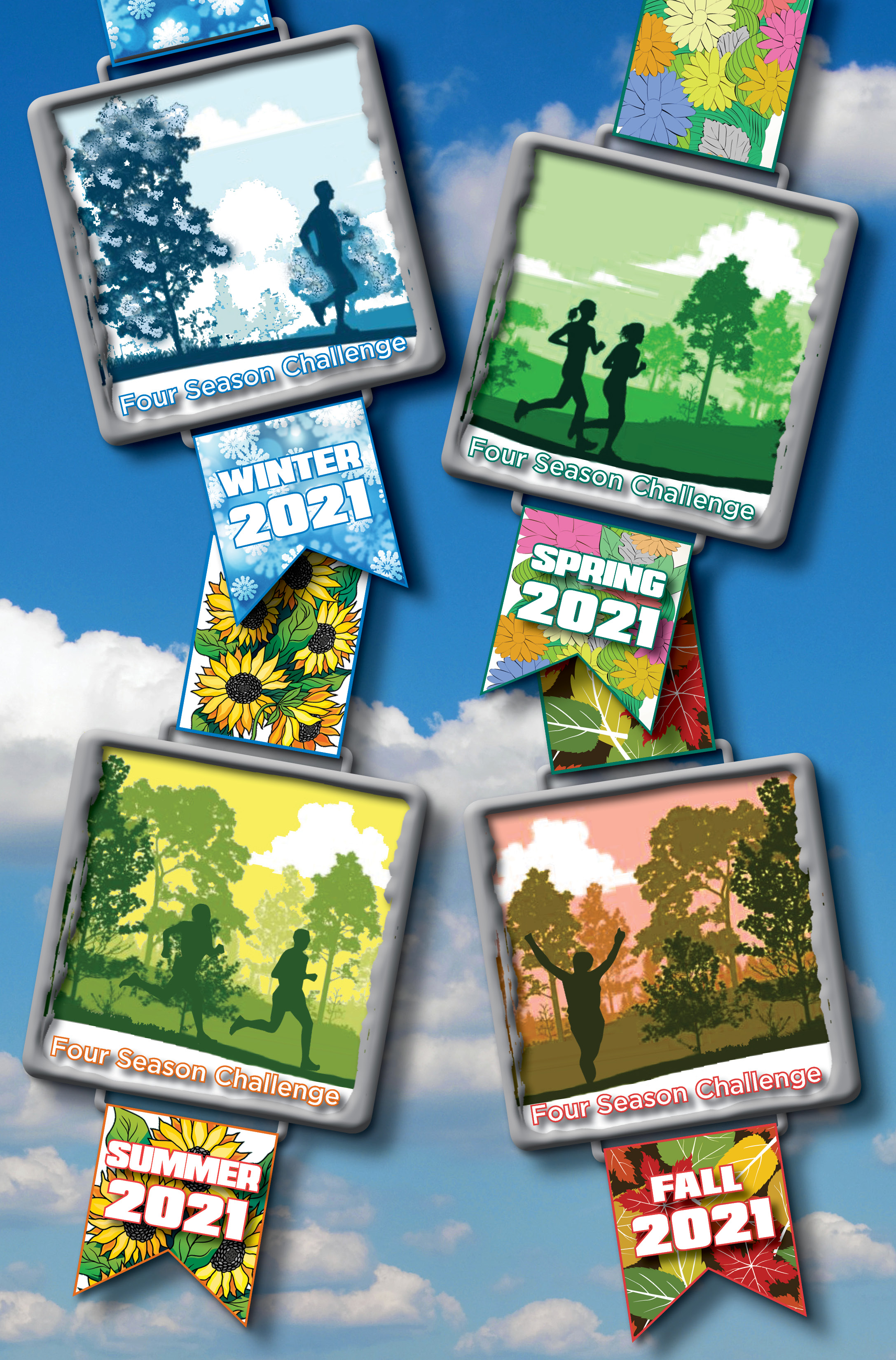 Submitting Your Results
Each quarter you will need to submit your results after completing your 5K, 10K, and/or Half Marathon. You can find a tutorial on how to submit your results here.
When you submit your results, you will be required to select (from a dropdown menu) what distance you would like to submit your time for. You can only submit 1 time per distance, but you can submit a time for each distance! If you have any questions, please let us know.
Registration/Packet Pickup
Registration will remain open through 11:59pm on January 15, 2021.

The entry fee is $99.

There is no packet pickup for this event. All items will be mailed to the shipping address you provide when registering. The first medal along with your Tech-Top will be mailed on March 1! The remainingon April 1, July 1, and October 1. We are not responsible for change of addresses.

Awards
The joy of accomplishing a full year of races!!
Race Day Schedule
Choose to run/walk a 5K, 10K, and/or half marathon during the following time frames:
o Quarter 1 Winter, January – March
o Quarter 2 Spring, April – June
o Quarter 3 Summer, July – September
o Quarter 4 Autumn, October – December
Yes, you can do 4 5K's, 4 10K's, 4 Half Marathons, all 12 races, or any combination in between. You could even pick an event to run each month! It's your goal - your 2021!

Course/Maps
This event is virtual which means that you get to chose your own and run/walk it on your own time! You can also choose an in person event of your choice to accomplish your goal.

Top