Rochester Cross Country Classic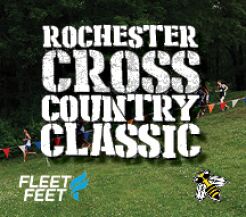 Date: November 28, 2020
Length: 5K Cross Country Course
Start Time: 10:00am
Location: Hopkins Point, Mendon Ponds Park (map)
Who's ready to relive their glory days? Represent your high school alma-mater by racing a classic Rochester cross country course! With everyone home for the holidays, here is your opportunity to "get the team back together" (while remaining responsibly socially distant).

Didn't run High School Cross Country? Don't worry you can still represent your High School today. Still in High School? Extend your season and join us on November 28!

Wear your school colors and join us at Mendon Ponds Park, Hopkins Point for a cross country event where you get to compete with other athletes from your era!

The 5K Cross Country course features the same challenges that you will remember from yesteryear including the classic Cardiac and Coronary hill climbs plus the flag pole finish.
Includes
• Chip Timing
• Awards
• Results - Will be posted for each individual race plus all races combined
• Post-Race grab and go food/drink
WE RESERVE THE RIGHT TO BLEND WAVES DUE TO CAPACITY CONSTRAINTS

COVID-19 GUIDELINES
Due to the current COVID-19 global pandemic, we are taking extra precautions to ensure the safety of our staff, participants, and the general community.
You are required to abide by this waiver that you will sign during registration - Click Here
Masks must be worn leading up to the start of your event and immediately following the finish of your event.
All athletes are required to carry hydration with them while on course.
Post-Race food will be prepackaged and in a bag. These will be handed out to you at the finish line upon completion of your event.
Remain physically distant by a minimum of 6 feet at all times, and no congregating before or after your event.
Packet pickup items will be pre-bagged and labeled with your name on it. There is no exchange of shirts or bib numbers available.
Throw out any of your own trash, do not toss it on the ground for staff/volunteers/other athletes to clean up.
No Spectators
All athletes will have their temperature taken in the "temperature corral" prior to the start of your wave. Anyone with a fever will not be allowed to compete and will be asked to leave.
Registration/Packet Pickup
Entry fee is $15 and registration closes at 11:59pm on Tuesday, November 24.

Short sleeve ringer t-shirts are available for $10+tax pre-purchased when registering, or $18+tax on site while supplies last.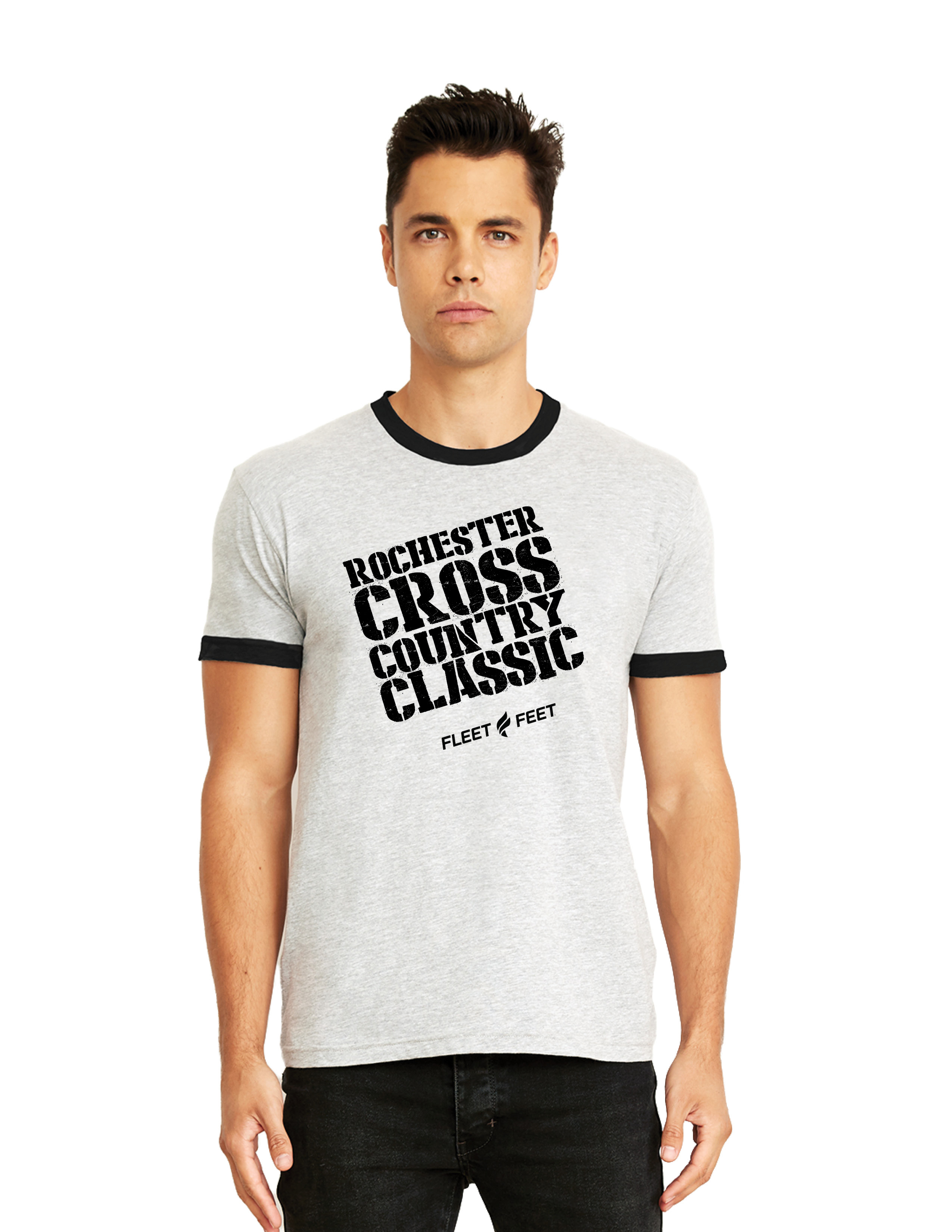 Packet Pickup will be at the race site. Details forthcoming as we migrate through logistics.
Awards
Ribbons to top 20 male and female in each race
Coveted Top 5 t-shirt to top 5 finishers male and female in each race
Race Day Schedule
Race start times will be by decades you graduated High School and mixed gender
10:00 am MENS 60's, 70's and 80's
10:30 am WOMENS 60's, 70's and 80's
11:00 am MENS 90's and 00's
11:30 am WOMENS 90's and 00's
12:00 pm 10's AND 20's (ie, recent and future graduates)

*Depending on demand fields may be separated or combined, final start times will be determined the week of the event and communicated via email to all participants.
Course/Maps
The course is just about a 5k
• 75%-80% dirt and grass, 20%-25% pavement
• It is the old west side course that starts in the field, finishes at the flag pole, and has 2 road sections
• Includes the classic Cardiac and Coronary hill climbs plus the flag pole finish
Top