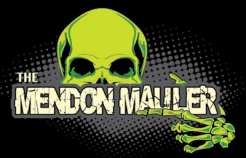 Date: June 3, 2022
Length: 4 & 8 Mile
Start Time: 6:00pm
Location: Stewart Lodge, Mendon Ponds Park (map)
Your choice of 4 Miles or 8 Miles in a true off-road challenge! Enjoy the picturesque Mendon Ponds Park, complete with wonderful fauna filled trails, perfect inclines (gotta be positive about them) and a great way to spend a Friday Night!
Both races start at 6pm.
The course is a 4 mile loop, therefore 8 milers do 2 loops. As this is a true trail run, no spikes are allowed. Trail shoes are recommended, but not necessary. You are required to carry a water bottle with you. Please note: all 8 milers must begin their 2nd lap by 7:15PM.
Includes
Chip TIming
Live Text and Email results as your finish (opt-in when registering)
Online Results
Premium blend cotton t-shirts to all those registered by May 22, 2022 (color subject to change due to availability)
Post Race Grab n Go food bag
By registering for this event you are acknowledging that the date, time, location, and distance of the race may be changed, switched to virtual, or canceled at any time as deemed necessary by the Race Directors due to circumstances beyond their control. In the event that any of these scenarios happens or any other, there will be no refunds, transfers, or deferrals allowed unless otherwise stated.
Registration/Packet Pickup
Pre-race packet pickup is available on Thursday, June 2 from 10am - 6pm at Fleet Feet @ The Armory. (155 Culver Rd, Rochester)
Awards
8 Mile Awards - there is no awards ceremony (Certificates to be mailed to award winners after the event)
Top Male and Female Finishers
Male/Female Winners in 10 year age groups (19 & under, 20-29, 30-39, 40-49, 50-59, 60-69, 70 & up)
There are no awards for the 4 Mile Race.
Race Day Schedule
5pm - 6pm - Packet pickup
6:00pm - 4 Mile & 8 Mile Start
7:15pm - All 8 Mile participants MUST begin their final lap by this time.
NOTE: If you anticipate being on course after 8:00pm we strongly recommend that you wear a headlamp.
Course/Maps
The race starts in the south end of the field between the entrance and exit roads to the Beach Lot and will be marked with with tall red start banners.
A 4 Mile loop that uses the North Meadow (Dark Blue) and East Esker (Dark Green) Trails shown at this link

4 Mile participants stop after one loop
8 Mile participants stop after two loops

This is a challenging course, taking in some of the toughest trails in the park.
Each 4 Mile loop has an elevation gain of around 350 ft
The course will be marked with pink surveying flags and yellow arrow signs
This race is completely off road besides two road crossings. Trail shoes are recommended, but not necessary. Caution at road crossings
You must carry your own nutrition and water. Carrying hydration is required!!
The race finishes on the backside of Stewart Lodge.
8 Milers must finish loop one by 7:15PM
If on course after 8:00PM, headlamps are recommended.
Directions/Parking
Please park in the Beach Lot off of Douglas Road and Canfieldwoods Shelter.
Click here for a map of the park.
Top