Fleet Feet FireCracker 5K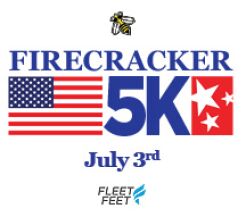 Date: July 3, 2021
Length: 5K
Start Time: 8:00am
Location: Perinton Park, 99 O'Connor Rd, Fairport, NY 14450 (map)
7/1/21 - CLICK Here for the email that was sent to all participants about Race Updates
Please be sure to wear your bib VISIBLY on the FRONT of your body. In addition, try not to stop your watch at the finish line. This is because the chip does not read through the human body. Thus if your hand is on your watch in front of your bib, the time may not read.
Fairport's 4th of July Weekend Celebration kicks off with the Fleet Feet FireCracker 5K at Perinton Park. This has been ongoing since 1976.
This is a flat and fast 5K! Yes, it is a 5K this year. Due to construction on the Main Street Bridge, thus we had to adjust the course, but the win is we have a race happening! The Parade will follow the race starting at 10AM.
Includes
Generic Race Bib
Printable Finisher Certificate
Online Results
Post Race Grab n Go Food Bag
Electronic Timing
Premium blend cotton t-shirts to all participants registered by June 22, 2021.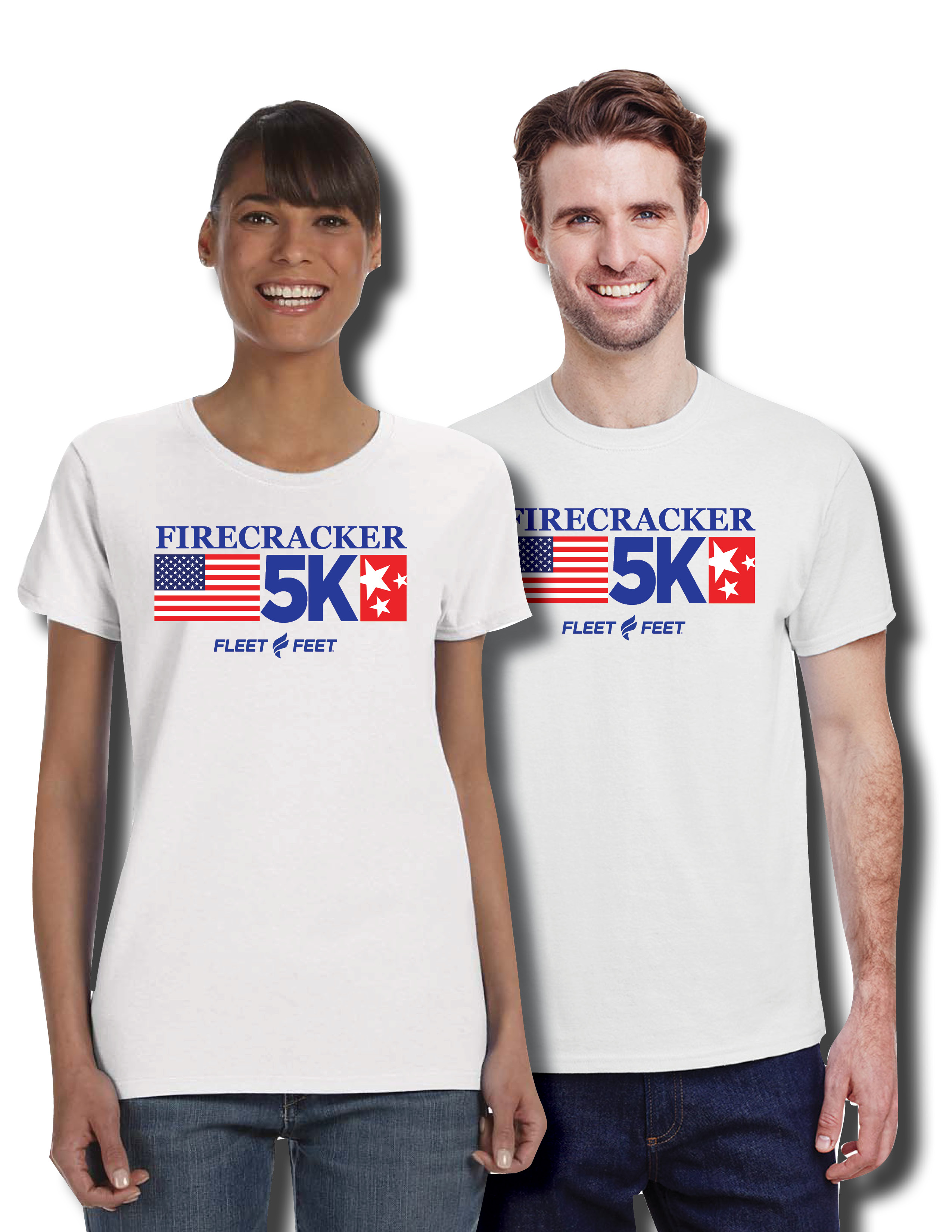 As it stands now, we will be adhering to the CDC guidelines regarding masking, social distance and post race food. Should situations change we will indeed adjust protocols accordingly. Please stay tuned to social media, this website and emails.
Note this event is a mass start
All athletes are required to carry hydration with them while on course, there are no water stops
Post-Race food will be prepackaged and in a bag. These will be handed out to you at the finish line upon completion of your event.
Packet pickup items will be pre-bagged and labeled with your name on them. There is no exchange of shirts or bib numbers available.
Throw out any of your own trash, do not toss it on the ground for staff/volunteers/other athletes to clean up.
There will not be an awards ceremony. We will mail certificate awards within a few days after the event is complete so we can compile results
Results will be available online after the event
Please check your email for specific race day and packet pickup info
By registering for this event you are acknowledging that the date, time, location, and distance of the race may be changed, switched to virtual, or canceled at any time as deemed necessary by the Race Directors due to circumstances beyond their control. In the event that any of these scenarios happens or any other circumstances related to the organizers or participant, there will be no refunds, transfers, or deferrals allowed unless otherwise stated.
Registration/Packet Pickup
Entry Fee: $30

Registration will close at 11:59PM, June 30th.
Packet pickup is available at Fleet Feet @ The Armory (155 Culver Rd, Rochester) on July 2nd (10AM-7PM)
Race day pickup will be available at Perinton Park starting at 7:15AM and closes at 7:45AM. Race Day Packet Pickup is NOT advised. PLEASE try to pick up at Fleet Feet. You will need to give yourself plenty of time to head to the start on the corner of Whitney and O'Connor
Awards
There is no awards ceremony. We will Mail award certificates post event to the address listed in registration.
Top Overall Male and Female
Age Group Awards to Top 3 Male/Female in 10 year age groups (19 & under, 20-29, 30--39, 40-49, 50-59, 60-69, 70 & up)
Race Day Schedule
Note: New COURSE plus Packet Pickup Location on Race Day
7:15am - Race day pickup Opens at Perinton Park,- 99 O'Connor Rd, Fairport, NY 14450. Packet pickup closes 7:45AM to give you ample time to get to start.
8:00am - Race Starts at corner of O'Connor and Whitney Rd - wave start
Course/Maps
New 5K Course - CLICK HERE
It starts on Whitney Rd and O'Connor and finishes right in Perinton Park. Give your self plenty of time to get to the start line.
The course had to be adjusted due to the bridge construction on Main Street.
Directions/Parking
Parking is available at Perinton Park - 99 O'Connor Rd, Fairport, NY 14450. These are the big lots that you can park in. Not at the top where the finish will be hosted.
Top