Dirt Cheap Trail Race - Mendon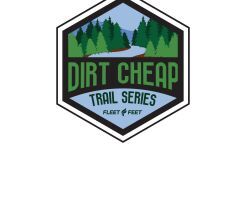 Date: October 18, 2020
Length: To be announced
Start Time: 9:00am
Location: Stewart Lodge, Mendon Ponds Park (map)
Race COVID-19 Updates as of 9/1/20
PLEASE READ so you are aware of all RACE and SAFETY Protocols

ALL ATHLETES ARE REQUIRED TO SIGN THIS WAIVER - FEEL FREE TO DOWNLOAD AND BRING WITH YOU TO PACKET PICKUP. You can not get your packet without this waiver. NO WAIVER NO RACE.
Please note there are a limited number of entries available for this event.

In order to adhere to social distancing requirements, we are using a wave format for this race. Here's how it will work:
- All YOU have to do is register
- If you are one of the first 40 people to register, your race will start at 9 AM
- 41 through 80 will start at 9:15 AM
- 81 through 120 will start at 9:30 AM
- Etc
- Your confirmation e-mail will give you your exact start time

Wave Start Times
Wave 1 - 9AM
Wave 2 - 9:15AM
Wave 3 - 9:30AM
Wave 4 - 9:45AM
Wave 5 - 10AM
Need to know what wave you are in Open the Start List in Alpha Order Here

COVID-19 GUIDELINES
Due to the current COVID-19 global pandemic, we are taking extra precautions to ensure the safety of our staff, participants, and the general community.
Masks must be worn leading up to the start of your event and immediately following the finish of your event.
All athletes are required to carry hydration with them while on course.
Post-Race food will be prepackaged and in a bag. These will be handed out to you at the finish line upon completion of your event.
Remain physically distant by a minimum of 6 feet at all times, and no congregating before or after your event.
Packet pickup items will be pre-bagged and labeled with your name on it. There is no exchange of shirts or bib numbers available.
Throw out any of your own trash, do not toss it on the ground for staff/volunteers/other athletes to clean up.
You will be assigned a start wave/time based on when you register.
No Spectators
All athletes will have their temperature taken in the "temperature corral" prior to the start of your wave. Anyone with a fever will not be allowed to compete and will be asked to leave.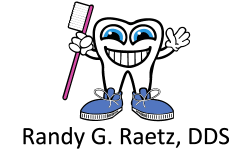 Presented by Dr. Randy Raetz, DDS

Join us for this super-cool, mid-week, low-key fun trail race series at different parks around Monroe County. You can register for each race separately, or commit to the entire series. The first 4 races will start at 6:30 pm, race 1 (new date) will start at 6 pm.

Race 2 - POSTPONED, DATE TBD - Durand Eastman Park - Magnolia Shelter
Race 3 - Wed, June 10, 2020 - Lucien Morin Park
Race 4 - Wed, July 8, 2020 - Webster Park - Parkview Lodge
Race 5 - Wed, August 12, 2020 - Black Creek Park, Woodside Lodge
Race 1 (New Date) - Wed, September 9, 2020 - Mendon Ponds Park - Devil's Bathtub
Race - Sun., October 18, 2020 - Mendon Ponds Park - Stewart Lodge
Race - Saturday, October 31st - Durand Eastman Park - Magnolia Lodge - Details Here
Registration/Packet Pickup
A limited number of entries are available for $19.

Packet Pickup
Saturday, October 17th from 11am-5pm
Fleet Feet @ The Armory
155 Culver Rd, #110, Rochester

Sunday, October 18th from 8:15AM – the last wave starts at Stewart Lodge, Mendon Ponds Park. It will be held outside under a tent. Look for the "Registration" flag. It will be next to the lodge.
o Masks must be worn and please remain physically distant.
o Only one person at a time to the table.
o You must provide a signed waiver. No waiver, No race.
o We will hand you your bib with safety pins
o Once you get your bib please head to the start line to start. Please remain 6 feet apart at all times.
Race Day Schedule
8:15am - On-Site Packet Pickup Opens
9am - Wave #1 Start
9:15am - Wave #2 Start
9:30am - Wave #3 Start
9:45am - Wave #4 Start
And so on until all waves have started.
Need to know what wave you are in Open the Start List in Alpha Order Here
Course/Maps
Due to the nature of trail racing, we do not have course maps for the Dirt Cheap Trail Race. You can count on there being hills and mud on course! Distances range between 3-5 miles.
Directions/Parking
Parking is available in the Beach Lot.
Top