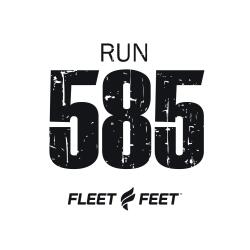 June 22, 2020 - UPDATE - We have been informed by the City of Rochester that all permits for the RUN585 series have been denied in light of COVID-19 and reducing the spread.  While races are included in Phase 4, there are still rules surrounding the number of people allowed in a "mass gathering" and we are currently limited to 25 people. Given the size of the RUN585 series, even with the safety measures we have submitted and the potential increase in mass gathering number approvals, it would be difficult to accommodate.  While we are disappointed that we won't be able to see you this summer, we have put together a couple of options (listed below) for all registrants.

Option 1:  We will offer a Virtual Option which includes a 21% off discount for 2021
Results can be submitted during the following dates for each event.
o   The Big Run 5K – July 13th, 8am – July 19th, 8pm
o   Summer in the City 8K – August 3rd, 8am – August 9th, 8pm
o   Hot Summer Night 5K – August 24th, 8am – August 30th, 8pm

We will be using RaceJoy to map out the course so it's as close to the 'live' event as possible. Runners will be required to download the RaceJoy app on a mobile device prior to running. Once downloaded you will need to search for the race. RaceJoy will provide you with a map of the exact course with mile markers, verbal queues, and virtual cheers! You will be able to see where you are on the course at all times. Once you complete the race, RaceJoy will automatically submit your time to RunSignUp. One of the bonuses to using RaceJoy is that your friends and family will also be able to download the app to view your progress and give you virtual shoutouts.
       o You can download and learn more about the app here.
· We will mark each course with route arrows
· Participants will get their medals and swag at the conclusion of the 3rd race
        o   For those who only signed up for one single event, you will get your appropriate swag at the conclusion of all 3 races.
· Race and series awards
· You will get a discount (21% off) on 2021 series entry to everyone that does the virtual

For Option 1: You do not need to do anything, we will automatically take care of it for you!
Option 2: Deferral to 2021
You have until July 1st at 11:59PM to exercise this option. 

Click here to access your profile and defer your registration to 2021
For a step by step tutorial on deferrals, click here.

Reminder Option 2 must be exercised by July 1st at 11:59PM otherwise, you will automatically be placed into the Virtual Option.

Regardless of which option you chose, if you purchased a RUN585 shirt, you will still receive this as it was separate from RUN585 registration.

We thank you so much for your support and patience during this time as we must take all our guidance from state and local entities.

Regards, Boots & Ellen and YellowJacket Racing Crew
---
Race 1 - July 13-19, 2020 - The Big Run 5K
Race 2 - August 3-9, 2020 - Summer in the City 8K
Race 3 - August 24-30, 2020 - Hot Summer Night 5K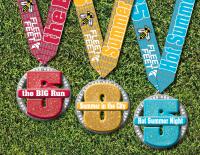 What Series Participants Get 

RaceJoy
Individual race and series awards
Finisher medals for each race
Soft sided cooler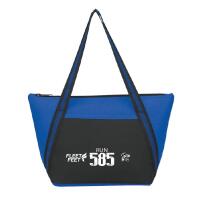 What Individual Participants Get
RaceJoy
Awards to the Overall and 5 year age group winners
Finisher medal
Glow in the dark stadium cup