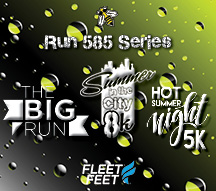 RUN585 - 3 Race Series
5K - 8K - 5K
UPDATE on RACE 2 as of July 20th: (this note went out via Run Sign Up and all our social media channels)
Greetings ALL RUN585 Series and Summer in the City Participants,
Please Read and Feel free to share with friends in case they don't get it or see it.
Out of abundance of caution and using best practices for endurance events, tonight's (July 20th) course will become a 5K (3.1 miles) distance versus the original 8K course.
We ask that EVERY participant to carry water during the event.

There will be an unmanned water stop on course. If you know anyone that can volunteer at it respond to this email asap.

Fleet Feet is open if you need any hydration carrying items before you head to the race

Walking is perfectly fine! We have many people asking, yes, walking is perfectly fine.

Tonight is not the night to be a hero, run/walk smart. No need to go for records tonight. We greatly prefer when athletes finish upright and functioning.

Drink throughout today, don't eat anything too heavy this afternoon, but do eat, perhaps pretzels or something salty. And ideally don't eat anything red, like strawberries or cherries. I could insert an unpleasant reason here, but I'll let you determine that one.

Have backup hydration in your car for your ride home.
We look forward to seeing you!
All of us at Fleet Feet & YellowJacket Racing
*******
RUN585 Series is back with live music, potato bar and games!
You can register for the series of singular events. Enjoy the perfect Genesee River Path during the summer months, crossing scenic pedestrian bridges and running along the historic Genesee River. The finish is at the Genesee Waterways Center, the home for Rochester kayaking, supping or canoeing.
Live Music by Sinzibukwud

Race 1 - Wednesday, June 8th - The Big Run 5K
Race 2 - Wednesday, July 20th - Summer in the City 8K
Race 3 - Wednesday, August 17th - Hot Summer Night 5K

Start Time: 6PM
If you deferred from 2020 an email was sent via Run Sign Up and posted on the event website. You have until March 31st at 11:59PM to claim your deferral. No Exceptions. We are not responsible if the email did not come through as it is posted on the website too.
CLICK HERE the Deferral Note that was sent March 11th, 2022
What Series Participants Get
- Finisher medals for each race
- Series Awards
- RUN585 Backpack
- Online Results
- Post-race potato bar from Texas Bar-B-Q Joint
- Custom Finisher Certificate
- Electronic Timing
What Individual Participants Get
- Finisher medal
- Can holder with opener & race logo
- Online Results
- Post-race potato bar from Texas Bar-B-Q Joint
- Custom Finisher Certificate
- Electronic Timing

RUN585 shirts are available for additional purchase ($12+tax). Color subject to change based on availability.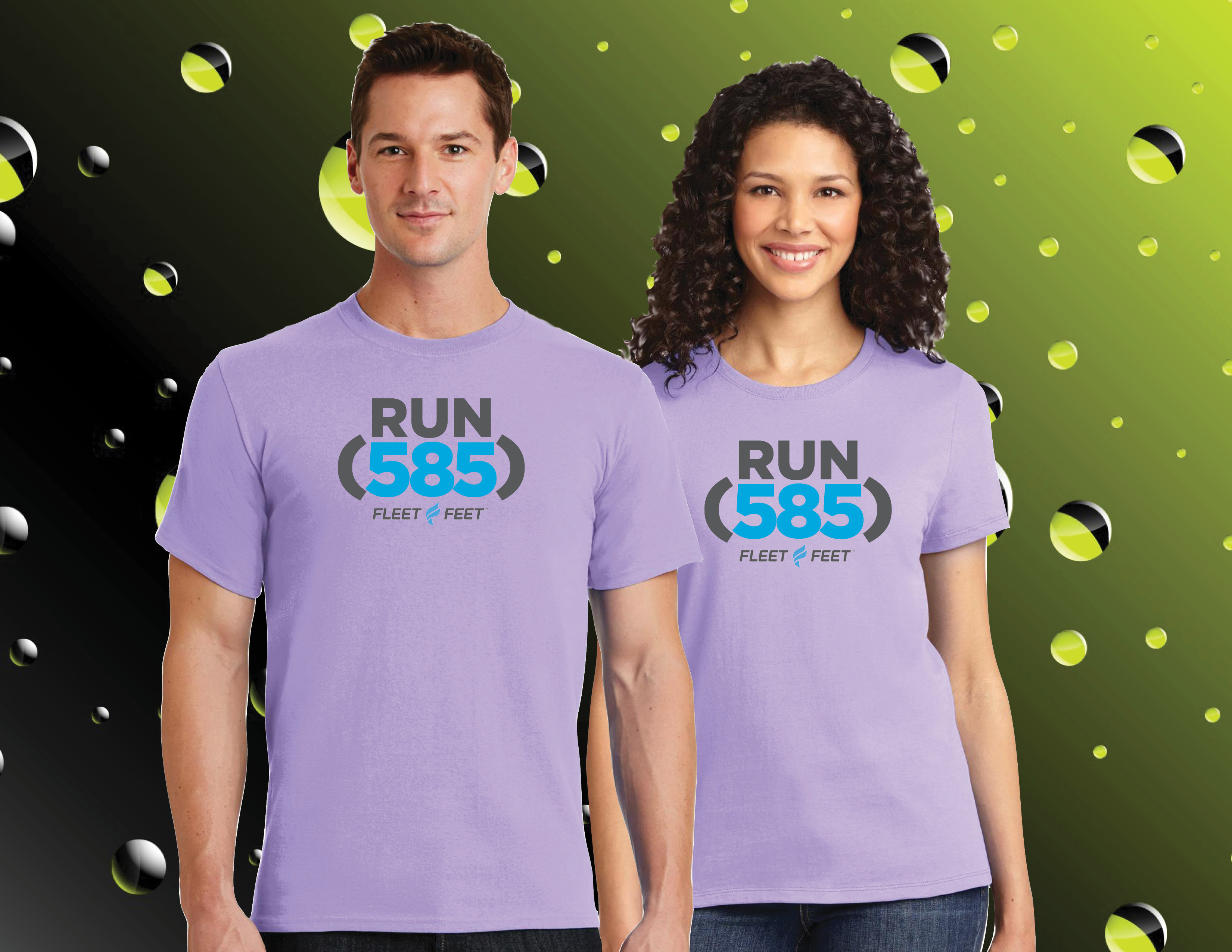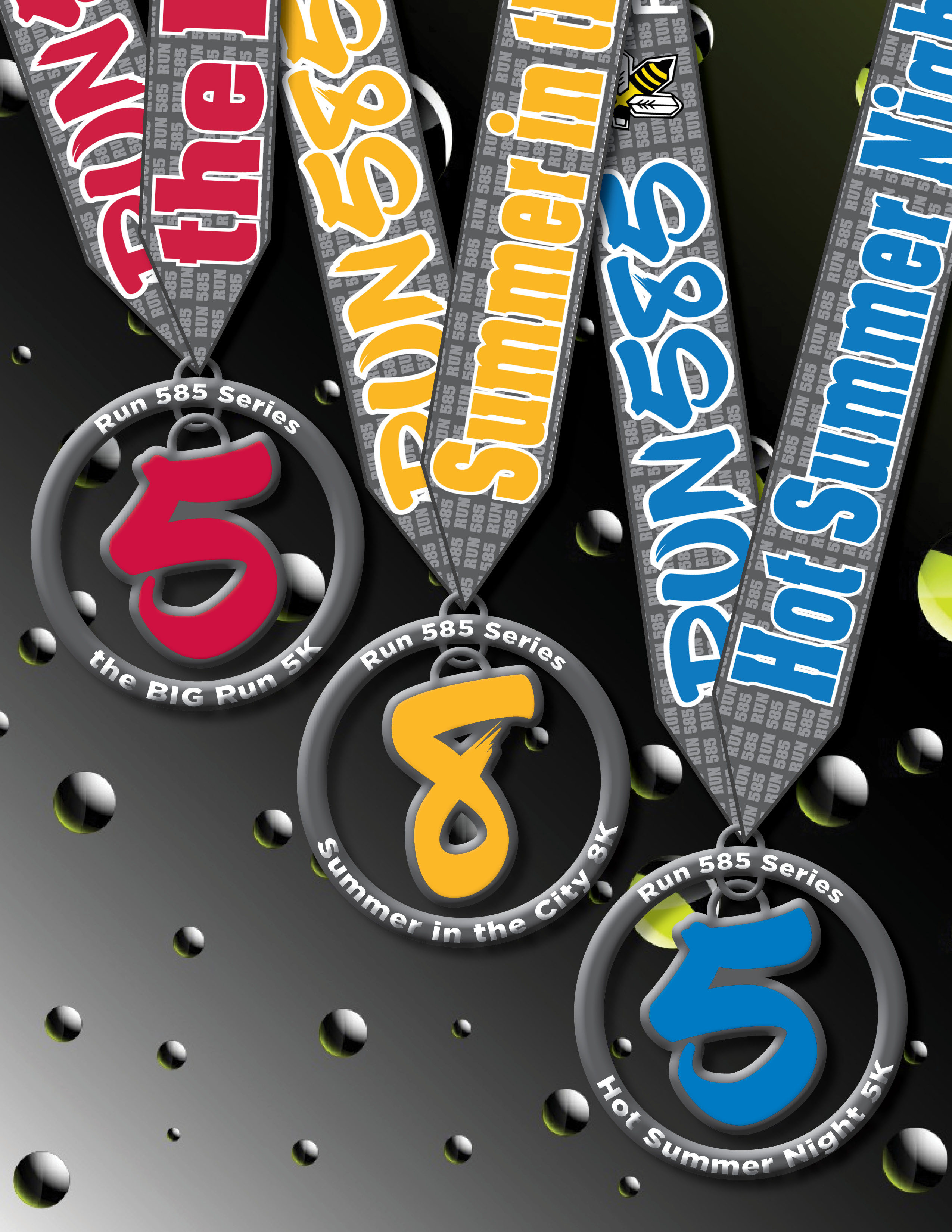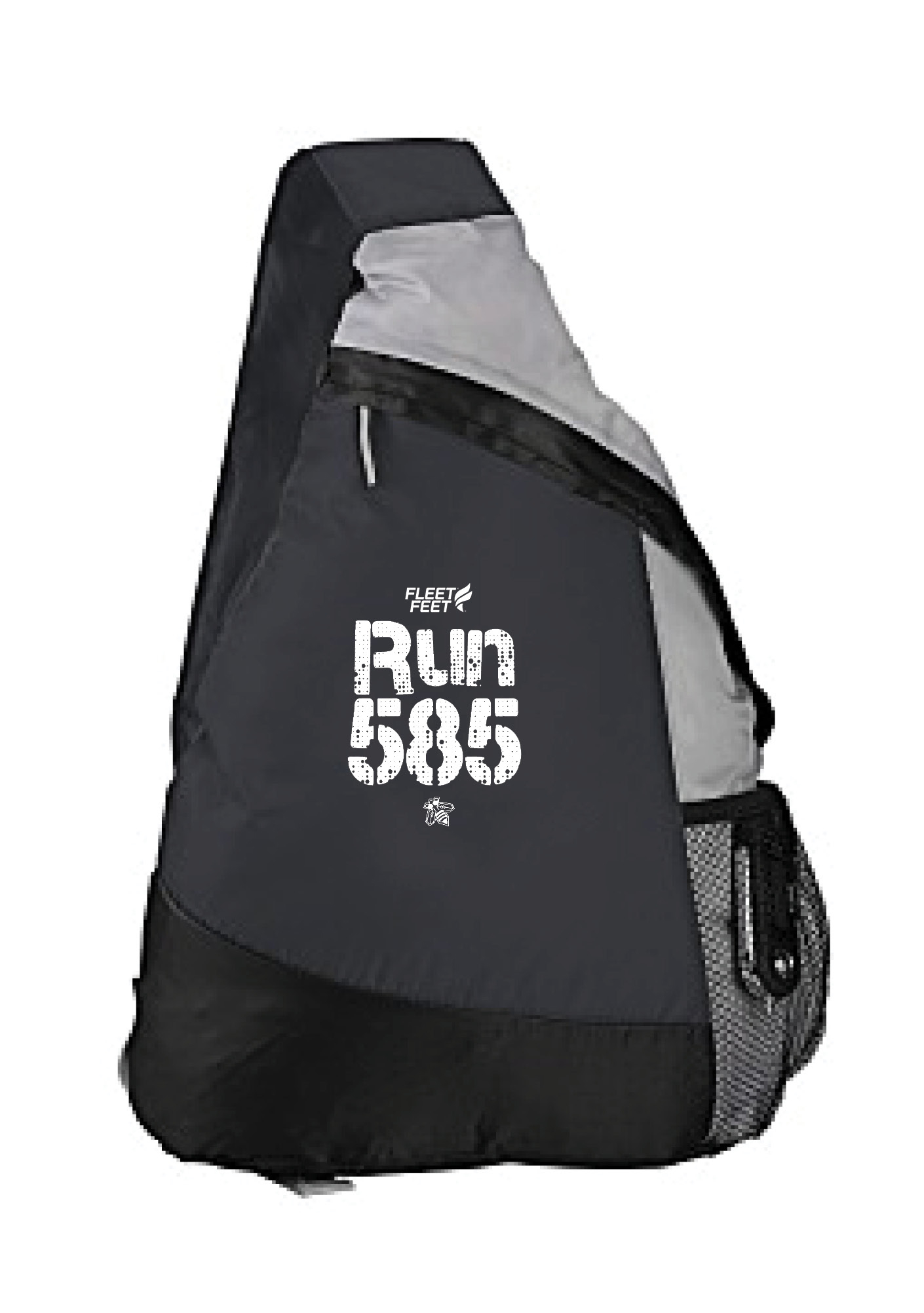 By registering for this event you are acknowledging that the date, time, location, and distance of the race may be changed, switched to virtual, or canceled at any time as deemed necessary by the Race Directors due to circumstances beyond their control. In the event that any of these scenarios happens or any other, there will be no refunds, transfers, or deferrals allowed unless otherwise stated.