Fleet Feet Dirt Cheap Stage Race
A Trail Running Stage Race Over 3 Days

3 Mile Time Trail | 5.5 Mile Trail Run | 11 Mile Trail Run
You can do 1 race, 2 races or ALL 3 races!
As of Nov 12th - Early Start Qualifiers: Based on tonight's (11/12/21) Stage 1 results, those who finished 50 minutes or more qualify for Early Start on Sunday. Results can be found here
STAGE #1 - Friday, November 12th at 4:30-6:00pm Start - 3 Mile Pond Road (Yes, this is a trail race!) (Headlamps req'd if racing in the dark)
STAGE #2 - Saturday, November 13th at 10:00am Start - 5.5 Mile Devils Bathtub, with infamous stair climb finish
STAGE #3 - Sunday, November 14th at 8:00am Start - The 11 Mile EPIC Stage

Early Start available and recommended Sunday at 7:00am, based on results from Friday night's race and at the race directors' discretion. We will notify participants on Saturday at Devil's Bathtub (and via email) of their early start status.
Parking will be available at ONLY the following locations on the days listed. No road side parking will be permitted!
Friday: Horse Trailer Parking Lot (corner of Pond Rd & Douglas Rd), Lookout/Algonkian/Devil's Bathtub Shelters.
Saturday: Devil's Bathtub, Algonkian Shelter
Sunday: Beach Lot
Includes:
Chip timing along with pre-packaged post-race food after each stage.
Live results posted online
A custom neck gaiter to the first 150 registrants!
Hoodie to all FINISHERS of the entire Stage Race (Yes - all 3 stages). - Hoodie sizing is guaranteed only if registered by 11/1/21!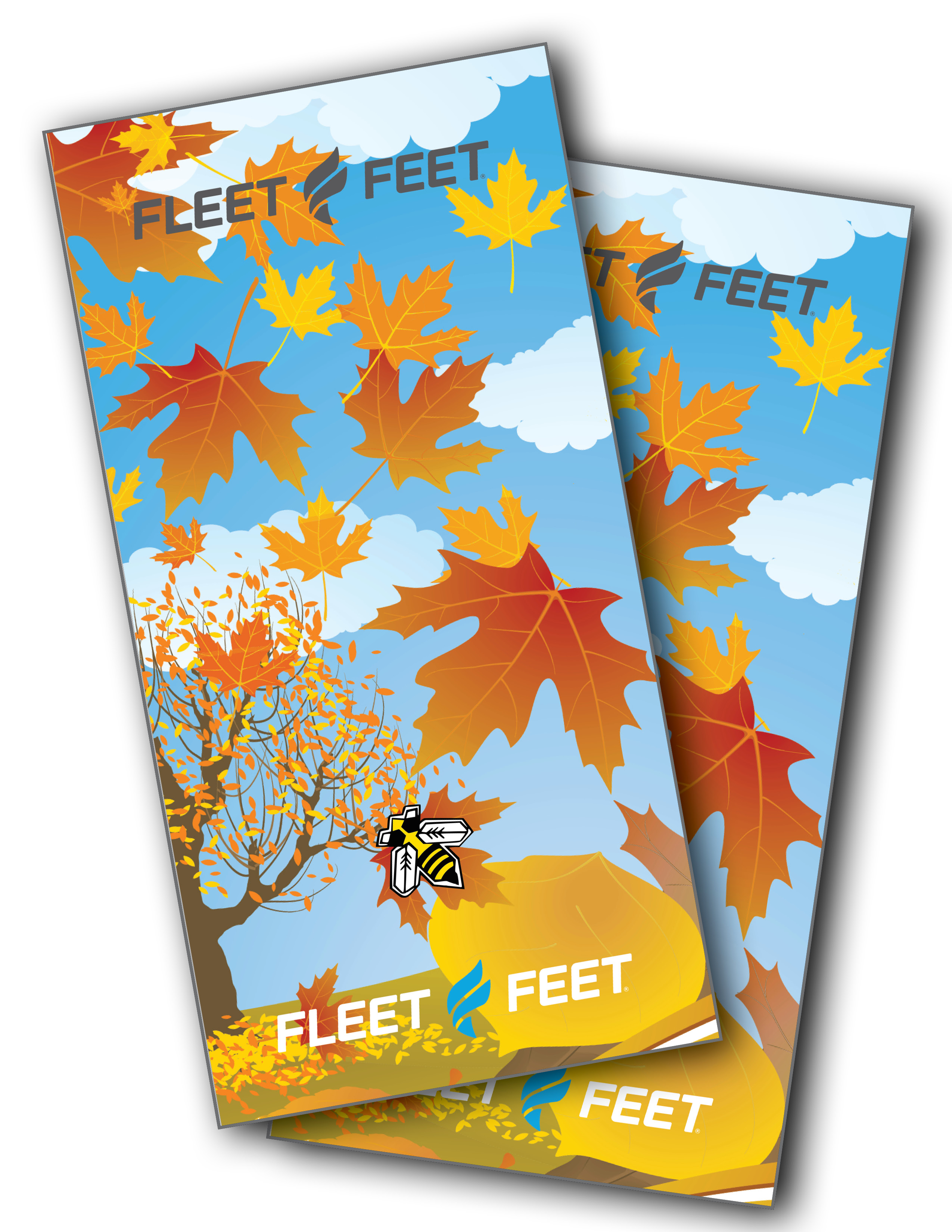 By registering for this event you are acknowledging that the date, time, location, and distance of the race may be changed, switched to virtual, or canceled at any time as deemed necessary by the Race Directors due to circumstances beyond their control. In the event that any of these scenarios happens or any other scenario, there will be no refunds, transfers, or deferrals allowed unless otherwise stated.

Fees
Please Note: a Participant Cap may be implemented at any time
Packet Pickup
Pre-Race Packet Pickup will be available Wednesday, November 10th from 10am - 5:30pm at Fleet Feet @ The Armory, 155 Culver Rd., Rochester, NY 14620. You DO NOT want to wait until race day. Others can pick up your packet for you
Friday, Nov 12th from 11AM-2PM at Fleet Feet @ The Armory. Please Please Please go to packet pickup. Others can pickup your packet for you


There is packet pickup on each race day at the race site, but this is EXTREMELY ILL ADVISED to wait until race day
Day Of Packet Pickup

Friday, November 12th from 4:30PM to 5:30PM - it closes promptly at 5:30PM
Saturday, November 13th from 9AM - 9:30AM - it closes promptly at 9:30AM
Sunday, November 14th at this time this is TBD - prepare to get your items Wednesday or Friday during the times allotted