Kraig Connor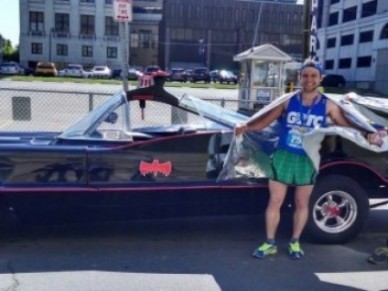 Logistics Coordinator and Event Management

Kraig joined YellowJacket spring of 2014. He recently graduated from Keuka College with a Bachelor's degree in Political Science and History. At Keuka he ran on the Cross Country team and played one season on the tennis team. Since college Kraig has held a myriad of jobs like pulling out staples all day. During Kraig's free time he drinks coffee and runs.  
---
Luen Lowrey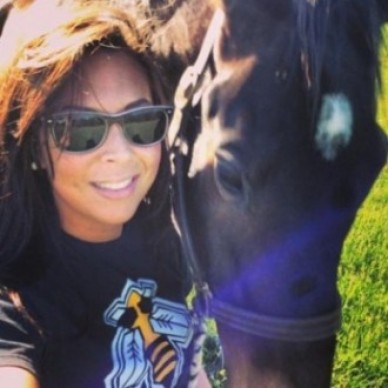 Office Manager

Luen is very happy to rejoin the team at YellowJacket Racing.  As the Office Manager, she helps coordinate events, assisting both race directors and participants, and completes boatloads of data entry.  At events she can be found at registration and food services.  She and Chase (her hubby), have two dogs Roxy and Achilles, a Thoroughbred named George, and a truck named Delilah.  Luen has been horseback riding for over 19 years and has competed in hunter shows throughout New York State and Florida.  She is a (very optimistic) Bills season ticket holder, enjoys going to country concerts, baking, reading and traveling.  Dislikes...pumping gas.
---
Kim Smith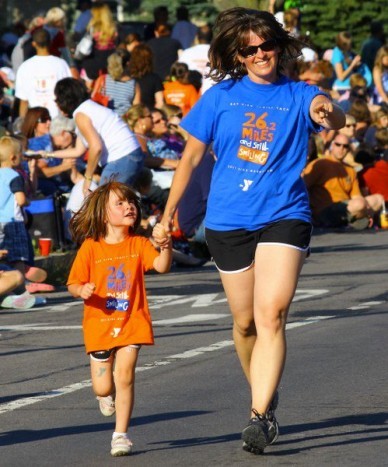 Brand Manager (Fleet Feet + YJR)

Kim, originally from Erie, Pennsylvania, is a long-time resident of Rochester. She married her high school sweetheart, and together they have 2 children and a very lively dog! Before becoming a mom, Kim was the Creative Director at Screenvision Direct. After her children were born, Kim decided to work part-time at the YMCA where she was teaching group exercise classes. There she developed and directed the YMCA Kids Marathon, a very popular summer running program, for 8 years. Kim is a runner herself but began somewhat untraditionally, going from "non-runner to marathoner" in only 6 months! En route to conquering 26.2 miles, Kim completed her first 5K and 10K as well. Kim is very exited to be part of the Fleet Feet Sports Rochester & YellowJacket Racing team, promoting fit and healthy lifestyles in the Rochester area.
---
Nicole Mau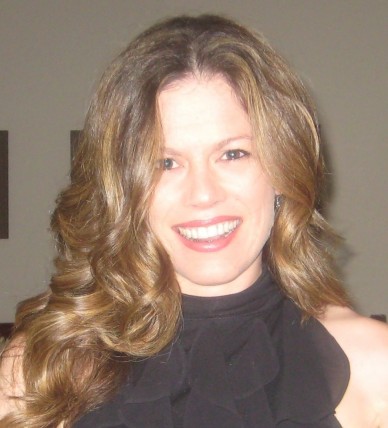 Director of Major Events
Nicole joined the YellowJacket Racing team as Director of Major Events in January 2014.  Her previous race experience includes being the Director of the Rochester Marathon from 2007 – 2012, and also directing the Arthritis Foundation's Jingle Bell Run 5k races.  Before joining the YJR team, she managed the Ronald McDonald House's largest fundraising event, The Household Sale.  Nicole currently lives in Webster with her husband Cory and their two sons. 
---
Jim Marchetti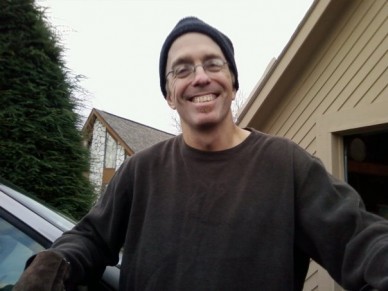 Event Timer

Jim joined YellowJacket Racing in 2015 and is a longtime resident of Rochester where he lives in the Greece with his wife Kim.  His passion for health, education and people has led him to be involved in coaching youth sports with his children Lindsay, Kenny and Carolyn and mentoring the University of Rochester Women's Club Soccer team.  Having traveled across North America for almost two decades some of his favorite runs include running up Scotts Bluff National Monument, through his native Berkshire Hills, Emerald Isle coastline and San Diego Bay.  An avid sports and music fan he continues to hone his adopted fandom of the Buffalo Bills and his native Boston Red Sox.
---
Bob Cope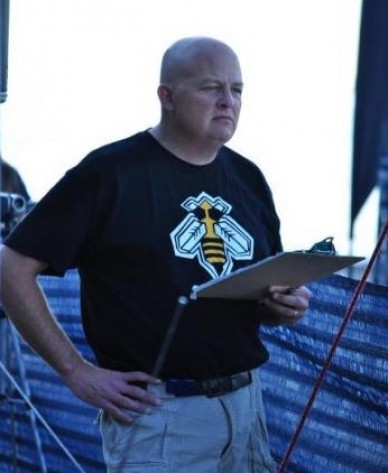 Event Staff / Assistant Timer
Bob joined YellowJacket Racing in July 2011. He has lived in the Rochester area since 1994. He is originally from Bethlehem, Pennsylvania and spent considerable time in Houston, Texas. Joining YJR has kept him motivated to run, and his favorite distance to run is the half marathon. When Bob is not working YJR events he works full time as a commercial excellence manager for ITT Corporation. He has been married to his wife for 29 years and has two grown children. In his free time he enjoys to hike and to work in his vegetable garden.
Favorite Event: Rochester Marathon
---
Doug "Snoop Doug" Prindle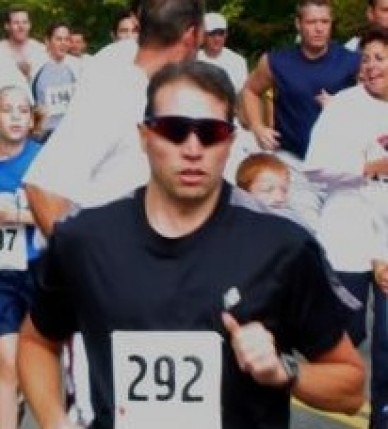 Event Staff
Doug, has been with YellowJacket Racing since 2007. Prior to joining YellowJacket Racing, Doug spent almost 25 years as an Engineer. He has competed in so many duathlons and running events (ranging from 5K to 50K starting way back in the 1980's) that his wife is complaining about the disk space (and albums – pre-digital days) that the photos take up! AND recently he completed the 2011 Boston Marathon (you should see the photos from that!)! When Doug is not working at YellowJacket events, he can be found at a local fitness facility overseeing his personal training clients through their workouts or out on the local roads/trails running and biking. "Snoop Doug" especially likes hanging out with his fellow rapper, "Ditty".
Favorite Event: The Mendon Mauler
---
Matt Blakley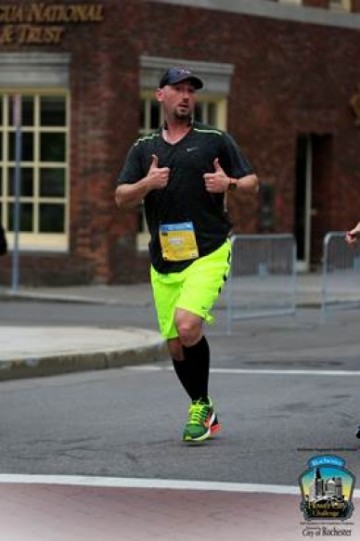 Event Staff
Matt joined the team in September 2013. Being the third 'Matt' on the team he has adopted the nickname 'Big Matt', and believes he's the muscle behind the operation.  He enjoys the high standards that YJR has set and always strives to make sure everyone has a safe and fun race. In 2008 he ran his first race completing the Corporate Challenge. Big Matt has now completed 2 Half Marathons and  his eyes on one day running a Full. When he's not working or running a race, Big Matt enjoys spending time with his wife and two daughters. Big Matt also works for  Wegmans as an Analyst and is a proud St. Bonaventure University Alum where he received his MBA.
Favorite Event: The Kids Run Wild Series because there's nothing better than watching kids run their first races and celebrating their accomplishments. I know this directly as both my daughters love these races!
---
Denise Kenyon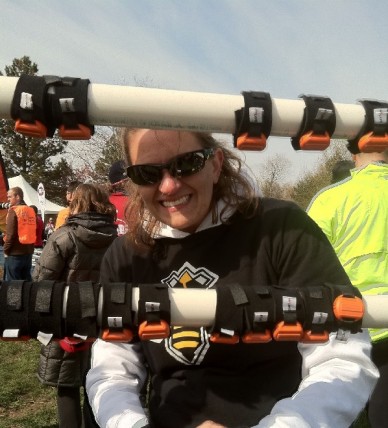 Event Staff / Assistant Timer
Denise joined YJR in March 2012 and has loved the experience, despite
getting her head stuck in the chip rack twice. Thankfully, we've switched to
a different timing system. Coincidence? You decide. Denise enjoys trail
running all year round. Her favorite events include the Sehgahunda Trail
Marathon and the Snow Cheap Series. Besides being the real muscle behind the operation, Denise works for Ortho Clinical Diagnostics, a local medical device company.
---
Betsy Ernst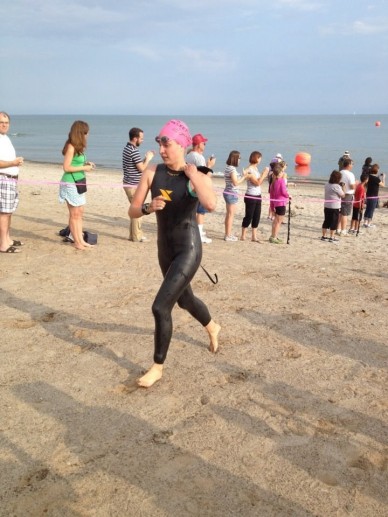 Event Staff
Betsy joined YellowJacket Racing in September 2013. She enjoys running road races and also competing in triathlons. Betsy was a competitive swimmer in high school and college but decided to take up running after she graduated from Ithaca College. She lived in Philadelphia for 4 years after college where she attended Drexel University and also coached high school varsity cross country. Aside from being part of the event staff at YJR, Betsy is the fitness and wellness coordinator at The College at Brockport and teaches Les Mills Bodypump and Pink Gloves Boxing classes.
Favorite Events: Shoreline Triathlon and the Dirt Cheap series
---
CJ Scott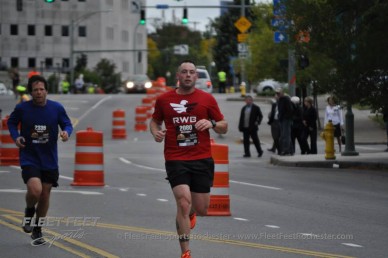 Event Production Specialist / Assistant Timer
CJ has been with Yellow Jacket since 2014. He lives in Greece, NY and is married with two children. 
---
Marilee Pryor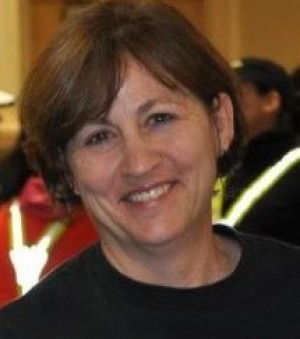 Event Staff
Marilee is one of the older YellowJacket Racing employees, having gone to high school with Chris Mateer's uncles. She joined YJR in 2009, and typically works registration and food services at events. She does not like when Barb takes her picture.
---
John Bonneville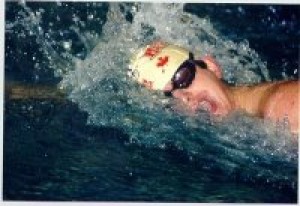 Event Crew
John has been working with the YJR since April 2014. He enjoys swimming and has done so through college, and has recently gotten into biking and triathlons. In his spare time he enjoys sports, computers and hanging out with family and friends.
Favorite Event: Flower City Challenge or Sodus Point Tri
---
Claire Boutillier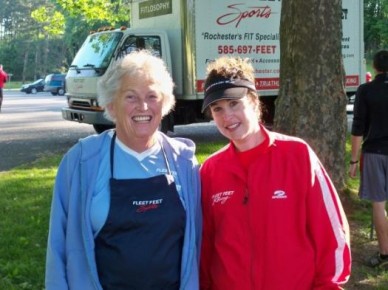 Director of Food Services
---